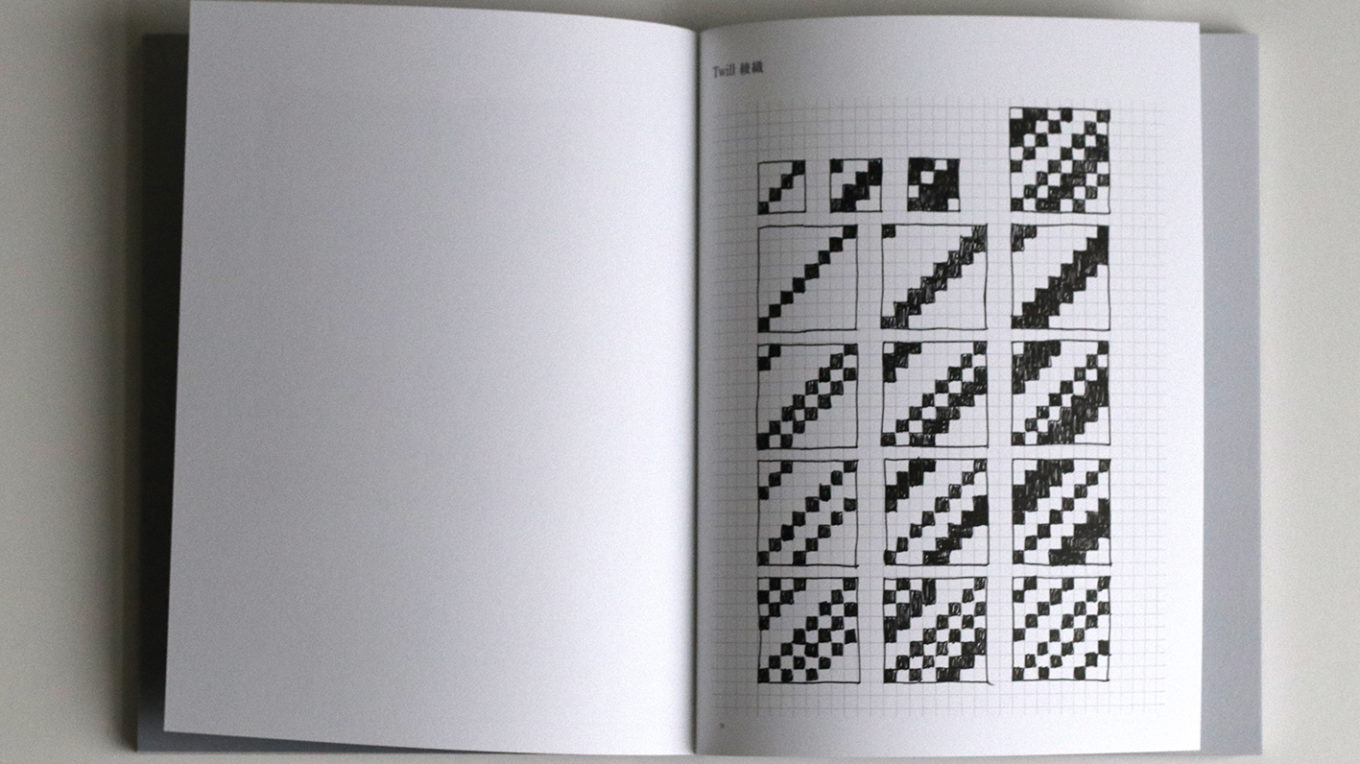 Fabricate: Composition and texture
Photographic book/catalogue by weaver and textile designer Åsa Pärson. The sample weave is Åsa's sketch method for creating qualities with different characteristics where she distinguish between the tactility and the sensation of the textile. That is how the material behaves in the hand, against the skin and also how it looks. It is easy to replace a component and get a whole new result, a new surface, a new feeling that sometimes also becomes an association to something completely different from the weaving.
The theme and method of her work are binding + material + setting + color = recipe for a textile. The work is divided into groups after binding, patterning, special tools and dyeing techniques. The starting point is the material and the construction of simple bindings using at the most 10 shafts. While weaving, she works intuitively with the weft material. The selection of materials, bindings and tools is subjective and the work intuitive, in the pursuit of beautiful diagonals and squares in their smallest elements. Her quest is clarity, conveying the fabric's simple but magical construction. In this book she has collected approximately 190 of her samples.
Now available with Japanese text!