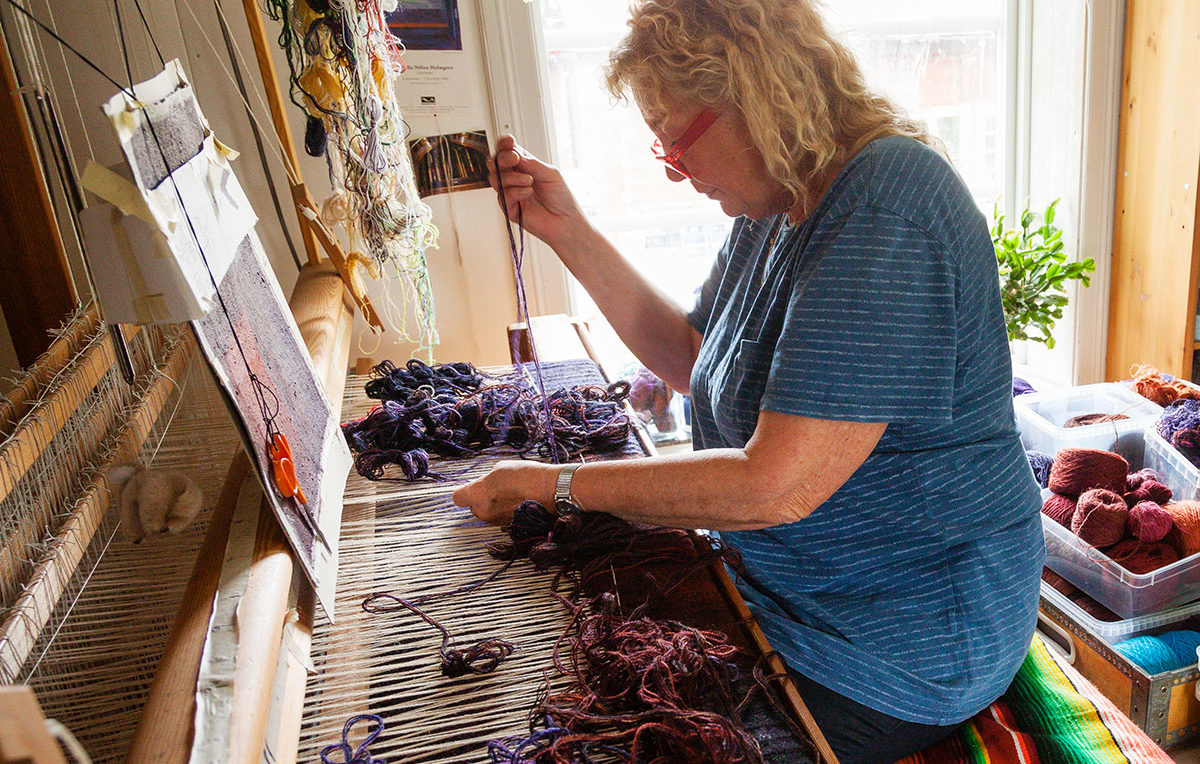 Gunilla "Nillan" Holmgren
Gunilla "Nillan" Holmgren is a colourist and a visual artist who uses both painting and tapestry weaving as her medium. She gets her ideas from nature, the sea and the sky. Observing the shift in colours from light to dark, all year around, Holmgren finds inspiration for her unique colour palette.
Before she starts weaving, she first paints a sketch in tempera. Then she hand-dyes wool and linen yarns in a pot, producing many different colours. In the weaving process, Holmgren mixes many hundreds of nuances in a single weave, using up to five colours in each yarn thread, changing the colours often so as to achieve the rich and variegated expression she strives for. In this way Holmgren manages to capture the abstract and shifting light in nature.
These unique abstract tapestries, in high quality natural materials, often take over a year to weave. This collection represents decades of Nillan Holmgren's work. Wool is naturally fire resistant which makes these art pieces perfect for placement in public spaces; and if mounted at a distance from a wall, they contribute to a pleasant acoustic environment.
Please contact us on hello@fiberspace.se if you are interested in purchasing any of these pieces or if you would like to view them in the gallery.
Portrait photographer: Bengt-Arne Ignell
Art photographers: Jenny Thörnberg and Erik Roxfelt