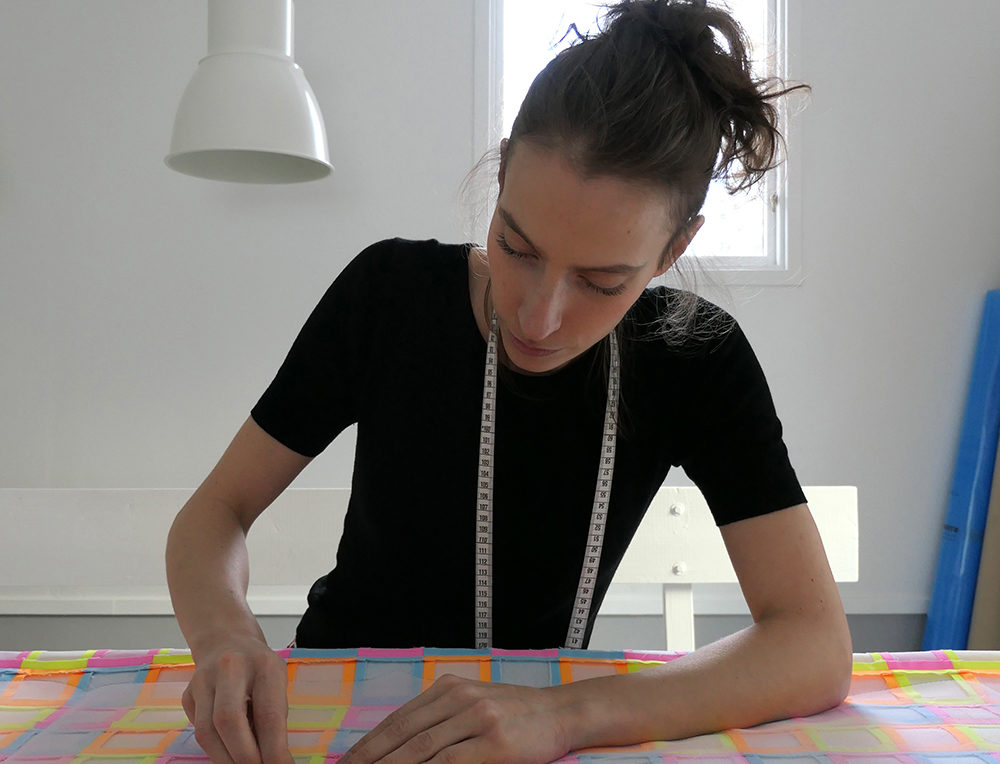 Ida Pettersson Preutz
Ida Pettersson Preutz's work centers around optical illusions. She is inspired by the great op art pioneers such as Victor Vasarely and Bridget Riley. All her fabrics are hand-dyed, hand-painted or screen printed, allowing her to be very specific in her colour palette, often choosing vibrating neon tones. More recently though, Pettersson Preutz has explored the possibilities of the grey scale, as presented at Fiberspace during the exhibition -visual-illusion-confusion- in October 2019.
She works meticulously stitching every pixel of fabric into laser-straight rows and then stitching the rows into unique quilted compositions. The reverse of her pieces is just as attractive as the front, with the added dimension of showcasing her craftsmanship and the threads that, in spite of everything, will not be tamed by the grid . Her material of choice is often cotton, though polyester, velvet and tulle make an appearance once in a while.
Please contact us on hello@fiberspace.se if you are interested in purchasing any of these pieces or if you would like to view them in the gallery.