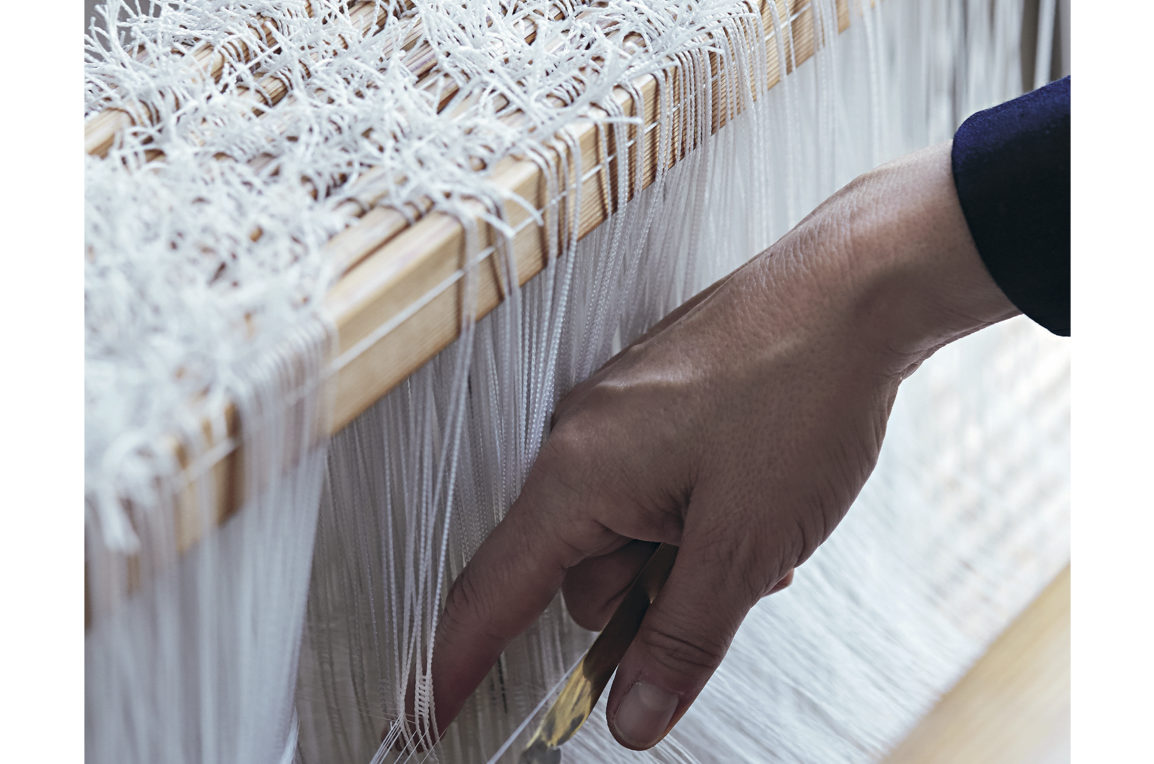 Book launch and exhibition
"Konsten att väva – en praktisk handbok" is a practical and inspiring handbook on weaving from two of Sweden's foremost handweavers – Åsa Pärson and Amica Sundström. This book will teach you everything about weaving, from how to set up a weave, to material selection, binding theory and weaving technique. It is richly illustrated with photographs and educational drawings. The book also contains 22 weaving projects to inspire you, whether you are a beginner or a more experienced weaver. You will also find practical tips that will help you advance your weaving skills. A weaving bible and future classic among craft books! "Konsten att väva – en praktisk handbok" will also be available in English with the title "The Weaving Handbook – The Art and the Craft: Theories, Materials, Techniques and Projects".
Pärson and Sundström will present the process behind the making of the book in a combined exhibition and book launch at Fiberspace between the 20-29th of May 2021. The exhibition will contain samples from the weaving projects and the binding theory, materials and tools as well as the textiles woven specifically for one of the rooms in Pärson's croft.
The exhibition will be open as follows:
Thursday 20/5 between 15-20
Friday 21/5 between 11-18
Saturday 22/5 between 12-16
Sunday 23/5 between 12-16
Wednesday 26/5 between 11-18
Thursday 27/5 between 11-18
Friday 28/5 between 11-18
Saturday 29/5 between 12-16
No slot booking necessary but a maximum of three visitors at a time will be allowed into the gallery, so please be prepared to for wait your turn outside if necessary.
Åsa Pärson is a designer, teacher and artist in weaving. She occupies a natural spot on the contemporary international weaving scene and exhibits regularly in both Sweden and abroad. Since 2017, Pärson has been the head teacher of weaving at Konstfack, the University of Arts, Crafts and Design in Stockholm. She is also the initiator and founder of the Swedish Weaving Academy. In 2019, she was awarded a master artisan diploma in hand-weaving.
Amica Sundström is a textile antiquarian at the Swedish History Museum, with special in-depth knowledge of weaving. She specialises, among other things, in making reconstructions of historical textiles. For 18 years, she taught weaving and textile materials at Konstfack. She is also a frequently engaged as a speaker in the subject of textile techniques and historical costume.