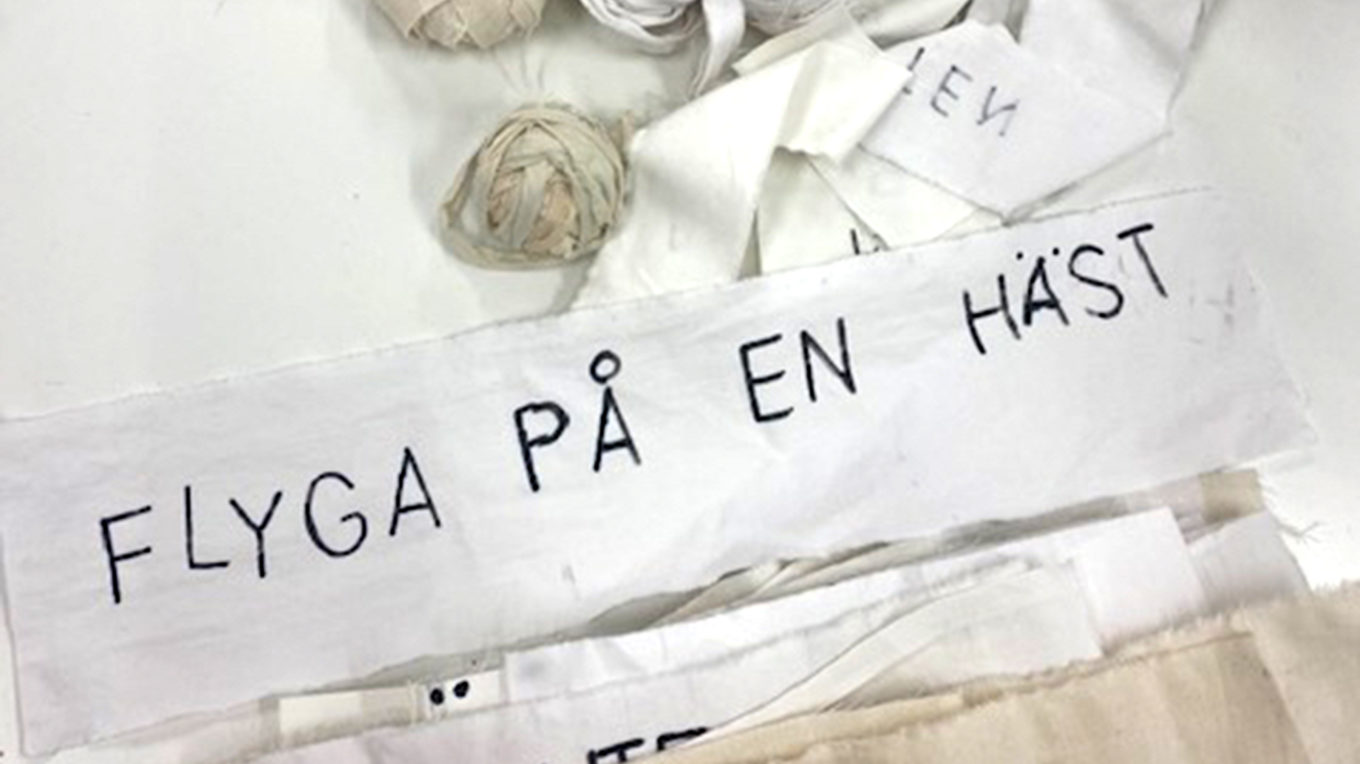 Text and textile – etymological siblings
The Swedish word "text" comes via the French word "texte"originally from the Latin word "textas" (pieces of cloth), which in turn is derived from "texere" – which means to weave. In this pop-up workshop and exhibition, Janna Berggren and Ellen Landberg will show textile works that in various ways explore linguistic connections to textiles. They will show both joint and individual works, some finished and others in the middle of the process, all independent but still interconnected based on the question: what kind of knowledge – in language, emotions and memories – can be gained through textile work?
The works come from a multi-year ongoing artistic research project where parts have been shown in the form of publications, workshops, seminars and exhibitions, in collaboration with Sthlm Craft Week, Tensta Konsthall, Konstfack, HV Galleri and Stockholm Läns Hemslöjdsförening.
Please note the special opening hours:
Thursday 27 January 2022, 15:00-19:00
Friday 28 January 2022, 12:00-18:00
Saturday 29 January 2022, 12:00-16:00
Due to the current restrictions, only 3 persons will be allowed in the gallery at a time. Please be prepared to wait your turn. Welcome!